Q: What was it like growing up?
A: I come from a huge family. Thanksgiving with 30 people is my idea of a holiday.
Q. What is at the top of your wish list?
A spa day is the perfect day. I love to travel. Thai food is my favorite.
Q: What is your biggest 'aha moment.'
A: The greatest epiphany I ever had was when I realized the energy I was using to worry and stress was so powerful that I could harness it and make it positive. Instead of "what if?" I started using my imagination to respond to the question, "what if everything is working out for you?"
Q: Do you have a mission statement?
A: I have a few! Between big stories & breaking news I have quietly encouraged and consulted business and media professionals.
Our larger purpose at work is to have the right words at the right time.
I am a story teller; but first I am a tour guide.
 Investing in others and showing them how to get from A to B has become the most rewarding part of  my work.
Adrienne Bankert is an Emmy-award winning journalist, author and speaker.
A national correspondent for ABC News, she is often seen on Good Morning America and World News Tonight. She has covered some of the most historic headlines of the past decade and biggest stories in sports and entertainment.
She was the first national correspondent to go live from the 2016 Dallas police shooting, reporting in Thailand on the rescue of a youth soccer team, and the 2019 murder of rapper Nipsey Hussle. From the Oscars, Women's World Cup Finals in France, and from both coasts, she has interviewed major names including Kobe Bryant, Brad Pitt, Harrison Ford, Dwayne Johnson, Lady Gaga,  Viola Davis, Will Smith and Scarlett Johansson.
Her new book, "Your Hidden Superpower: The Kindness that Makes You Unbeatable at Work and Connects You with Anyone" is about resilience, facing competition and dealing with negativity.
An alumna of the University of Southern California, Adrienne is also a coach and sought after speaker across the U.S.
Being in tune is something we all need to be aware of, in storytelling and in conversation. This is increasingly expected of us, even under the most difficult circumstances.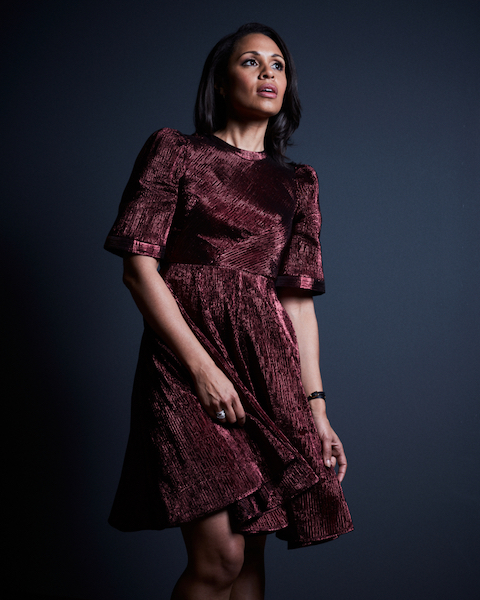 "Everyone wants to be seen."
Even if you don't want to be famous, there is an innate desire to be known and to know your voice and life counts. With cameras in all of our hands we are presented with a huge opportunity and great challenges. The automation of communication does not make connection automatic. I am a part of the generation in media who will change how we see and are seen. The win comes through a compassionate lens.
Adrienne Bankert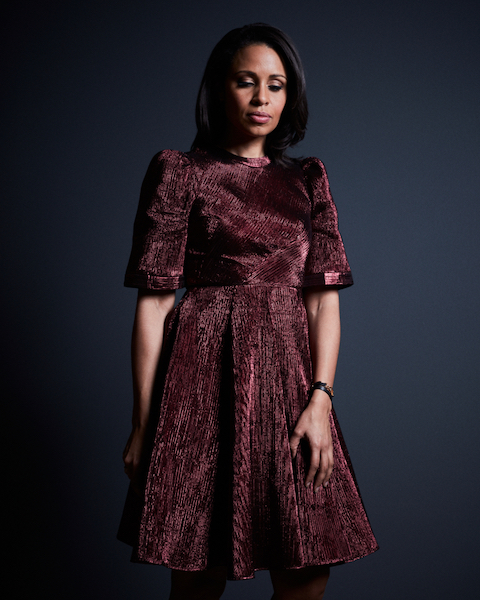 "Connecting with amazing people gives life meaning."
Real relationships are priceless. It is the highlight of my life to make these unpredictable associations on the job, at the grocery store and yes, on social media. I've found that whether rich, poor or in between, many are still looking for their tribe. My part is to deliver a sense of belonging on camera and off, and bridge that gap between entertainment and engagement.
Adrienne Bankert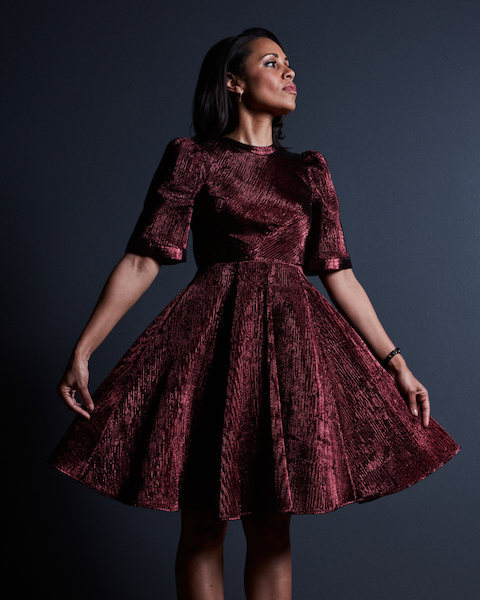 "Blood, sweat and tears should at some point, makes us better people."
Work by itself is not enough to make us happy but it can certainly create in us the discipline, integrity and passion to develop us into who we always wanted to be. I don't want to just do a good job; I see a purpose in every assignment to effect someone's life. I see making people's day better as important as getting my lines right.
Adrienne Bankert
Photos By: @georgeevanphoto